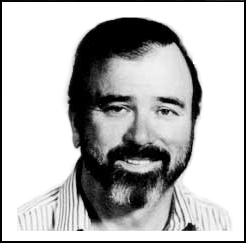 Do you know Gary Halbert?
You should.
He was one of the best advertising copywriters who ever lived. And reading back issues of his newsletter is one of the best things you can do to make yourself a smarter marketer. You'll find it here
I was lucky to spend a weekend learning from Gary in 2005 at his now-notorious "Root Canal" seminar in Los Angeles. I put my notes from the event in a fireproof strong box. They are that valuable.
Anyway, Gary is profiled in the excellent new book by my colleague Craig Simpson, The Advertising Solution.
And here are two incredibly valuable tidbits from pages 129 and 133 ...
Tidbit #1: Halbert believed that, to be really successful, you must find out as much as you can about your prospects: who they are and what they want.
Tidbit #2: If you really want to find out what your prospects want, call buyers on the phone after they purchase.
Calling buyers is smart.
So I do it.
You should too.
Example: Yesterday morning, I called Pete, a new member of my Marketing Multipliers Club. And I did 3 simple things.
1) I thanked him sincerely for joining. (He liked that.)
2) I asked how he found www.MarketingMultipliers.com. (He confirmed what I knew: An ad on Facebook.)
3) I asked why he purchased. (He said he was tired of all the marketing bullshit on the Internet, that he liked my ideas, and that I seemed like an honest guy. I agreed with him 100%.)
We talked for about 5 minutes, I took notes, and we both hung up the phone smiling.
Pete got a nice surprise and answers to some questions by phone. I got a nice batch of insights about why people buy my stuff.
Win-win for us both.
This is why I call every new member the day they join.
Anyway, you can say to yourself, "Hey, cool idea, " and forget about it.
Or you can pick up the phone, call a new client, and do the same 3 things I do:
1) Thank them
2) Ask how they found you
3) Ask why they purchased
Tomorrow you can be just another day older ... or you can also be another day wiser. Make the call and make yourself wiser (wealthier, too).
One other thing ...
You probably can't afford to hire me to write copy or advise you personally.
But my client Bill Heid did.
And he said this about me: "Gary Halbert and I were partners for almost a decade. If we would have had you looking over our shoulders, we would have made a lot more money. I mean that! Sometimes even great marketers get so blinded and lost in their own projects, they forget big money sitting plainly on the table. Thanks for opening our eyes to real money that should have been in plain sight. Not sure what I would do without you, Kevin." - Bill Heid, Solutions From Science, Thomson, Illinois
Now, even if you don't run a multi-million-dollar company, like Bill ...
... you can surely afford my Marketing Multipliers Club.
That's the place where I share simple marketing tools ... to deliver big profits for your business.
And if you own a business in the U.S., you can have a box of 11 Marketing Multipliers tools delivered to your door by mail.
For 100 pennies.
A buck.
It's a bargain.
And it's easy:
1) Try Marketing Multipliers here
2) Look for it in your mailbox in about 5 days