Last week, I wrote about how simple it can be to engineer more word of mouth advertising in your business.
Yesterday, I found another great example ... at an art fair.
One guy, Greg Pendzimas, had a bigger crowd around his booth than anyone else. Because his art was ... out of this world: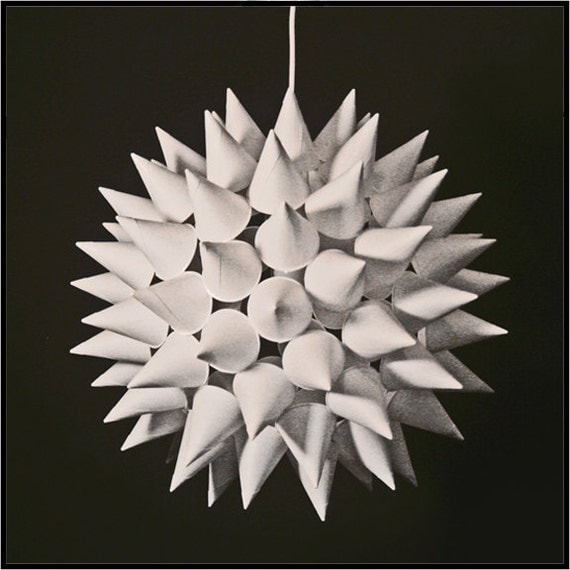 He had lamps made out of paper drinking cones ...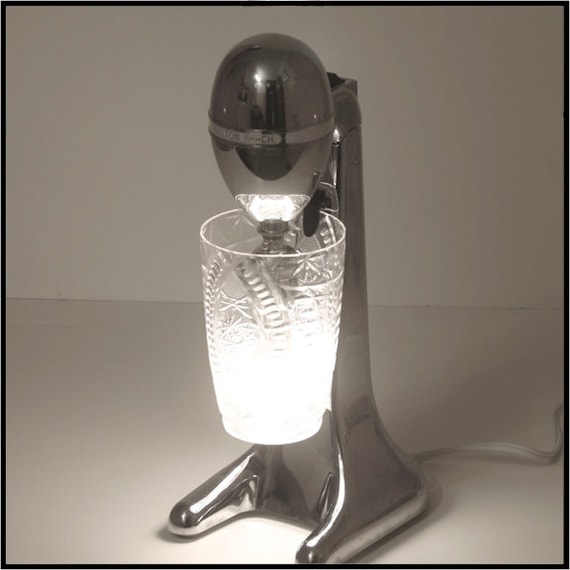 ... lamps made out of blenders ...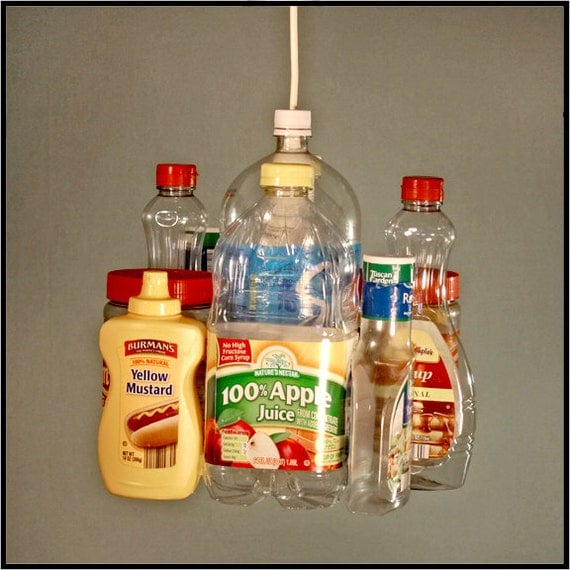 ... even a chandelier made out of plastic bottles.
I had already blown my budget for the day before visiting Greg's booth. I couldn't buy anything. So I asked for his business card.
And here's what he handed me, along with the cryptic remark, "This will make my therapist happy" --

It's not lovely, but it is a remarkable "business card." It's a small plastic bag, with handwritten contact info, and two small refrigerator poetry magnets inside. It's now attached to my refrigerator, where it will stay until the next time I have a few bucks and a desire to add a little art to my office decor. Then I'm going to visit Greg's Etsy store.
Also: Greg is now getting a bunch of word-of-mouth advertising from me, for free, because his DIY-plastic-bag business card is so remarkable.
Cost to him: A few bucks and an hour or two of assembly.
Value to his business: A whole bunch of bucks.
Lesson for you: Do something about that unremarkable business card of yours.
Quick examples:
*  a financial adviser can print their contact info on foreign/non-negotiable currency (so they don't run afoul of the SEC)
*  a consultant can print their contact info on a folded-up bookmark (with 5-10 great ideas on it)
*  a fitness coach or nutritionist can print their contact info on fridge magnet (to keep you from eating wrong in the kitchen)
*  a lawn service owner can print their contact info on a packet of seeds
Get the idea? Use something from your business to create your next business card. When you do, it can generate word-of-mouth that delivers more new clients and profits from the same effort.
And one more thing ...
If you give Marketing Multipliers a try today, I'll give you a 30-minute Marketing Multipliers Skull Session by phone. You could be just 30 minutes away from your own extraordinary word-of-mouth advertising idea.
And if you've got questions about your business card, or anything, I'll give you answers when we talk. Like I did for Marketing Multipliers member Ray Alkalai. Here's what he said:
I spent 30 minutes with Kevin Donlin yesterday on the phone brain storming Ideas and OMG my mind is spinning... I have enough ideas to keep me busy for a while... Kevin Donlin definitely has some uniquely great ideas that I am sure 99% of business people have never heard of... if you want marketing ideas and help you got to call this guy.
Conservatively, that Skull Session with you is a $295 value. That's what I charge for 30 minutes on the phone. But it's yours at no cost. Gratis. Free. No cost. El freebo.
But only if you do it today, okay?
It's easy:
1) Try Marketing Multipliers for a buck here
2) Reply to your email receipt and ask for your free 30-minute Marketing Multipliers Skull Session by phone.
Kevin Donlin